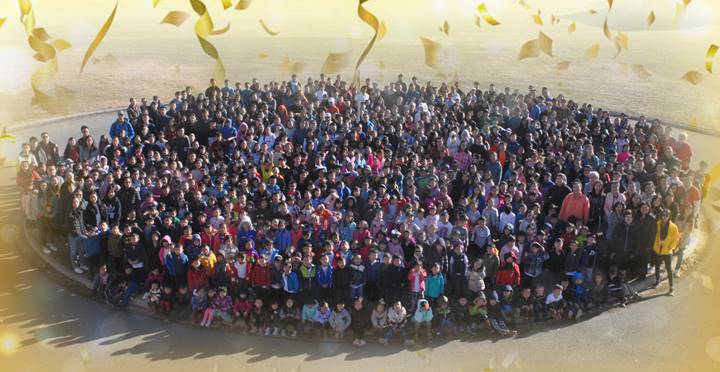 尊敬的家长/监护人:
很期待我们所有学生在2021年9月能重新加入亚省中文学校这个大家庭。我校的老师都迫不及待地想再次见到你们!有许多父母一直在问我们,即使他们的孩子去年因为疫情错过了一年的中文学习,他们是否可以重返与英语学校相同的班级并与自己的朋友和同学在同一班级上中文课?当然可以!
我校将为这些学生提供以下的学习机会:
暑期中文优惠学习套餐
由于疫情给我们很多家庭带来了空前的影响,亚省中文学校将为您的孩子们提供一个特别的学习机会,让他们在2021年9月可以与同班同学以同等水平重新加入学习中文的行列。
1. 如何实现:
支付

$50

,购买学习材料可提供贵子弟在

2020-2021

学年暑期学习。
暑期学习材料将包括教科书、练习册及作业簿。在整个暑假,您可以帮助贵子弟补回错过的学习内容并迎头赶上。

8

月下旬,安排测试,相信贵子弟在您的协助下完成所有学习材料后,定会通过测试。

测试完成后

,分班。
2. 如何注册:
注册请访问链接。
付款方式:
在线注册平台可用信用卡付款:

VISA

和万事达卡

邮寄支票到亚省中文学校办公室。地址:

Unit 191, 1518 Centre St N.E. T2E 2R9
温馨提示:早注册优惠第二阶段至2021年6月30日截止,优惠$20。注册请访问https://chineseacademy.ca/registration/courses-registration/。也请查看亚省中文学校提供的兴趣班课程。
在我们计划订购教与学材料、聘请老师、设置课程和安排教室时,尽早为您的孩子注册会对我校提供极大的帮助。
请注意:尽管亚省中文学校(TCA)乐观地认为2021-2022学年将允许面对面授课,但我们无法确定将来可能出现的限制。我校将严格遵循亚省卫生厅(AHS),亚省教育厅和卡尔加里教育局(CBE)最新规章,随时作出相应调整,按需要将面授课程改为网课。
如有任何疑问,包括如何使用教材及辅导信息等,请在办公时间内随时联系办公室。
祝:百尺竿头,更进一步!
亚省中文学校
Dear Parents/Guardians,
We are looking forward to your children rejoining us in September 2021. We can't wait to see all of you again! Many parents have been asking us if their children, even though they missed their Chinese learning last year, can return to the same class level as their English school and be with their friends/classmates. Respecting what we have all endured, The Chinese Academy (TCA) is offering the following:
The One-Time Summer Learning Package
Due to these unprecedented, challenging times, TCA is offering a special opportunity for your children to rejoin us in September, 2021 at the same level as their classmates.
1) How It Will Work:
For $50, just covering the basic cost of materials, you will be provided with a Summer Learning Package for the 2020 – 2021 TCA year your children missed.
This package will include their textbook and workbook. Over the summer, you will assist your children with catching up.
In later August, there will be a test which we are confident they will pass as long as they have covered all of the materials with your assistance.
Upon the completion of the test, the students will be assigned to the appropriate class levels.
2) How You Will Register:
Please visit this link.
The available payment options are:
VISA and MasterCard for the online registration platform
Cheque can be mailed to The Chinese Academy Madison Office. Address: Unit 191, 1518 Centre St N.E. T2E 2R9
Just a reminder that the $20 discount for Early Bird Registration continues until Wednesday, June 30th, 2021. Please visit https://chineseacademy.ca/registration/courses-registration/. Also, please take a look at all of the fun Option Classes TCA offers as well.
Registering your child(ren) early is a tremendous help to TCA as we plan for ordering teaching and learning materials, hiring teachers, scheduling classes, and setting up classrooms. This process has begun.
Note: While The Chinese Academy (TCA) is optimistic that in-person classes will be allowed for the 2021-2022 school year, we are unable to determine potential future restrictions. Please be aware that due to Alberta Health Services (AHS), Alberta Education and Calgary Board of Education (CBE) changing guidelines, TCA may be required to modify programs and classes to a virtual on-line platform. This could occur at any time and post registration.
If you have any questions or concerns, including how to use the learning materials and teaching tips to assist your children, do not hesitate to contact us during office hours.
Thank You and Best Regards,
The Chinese Academy