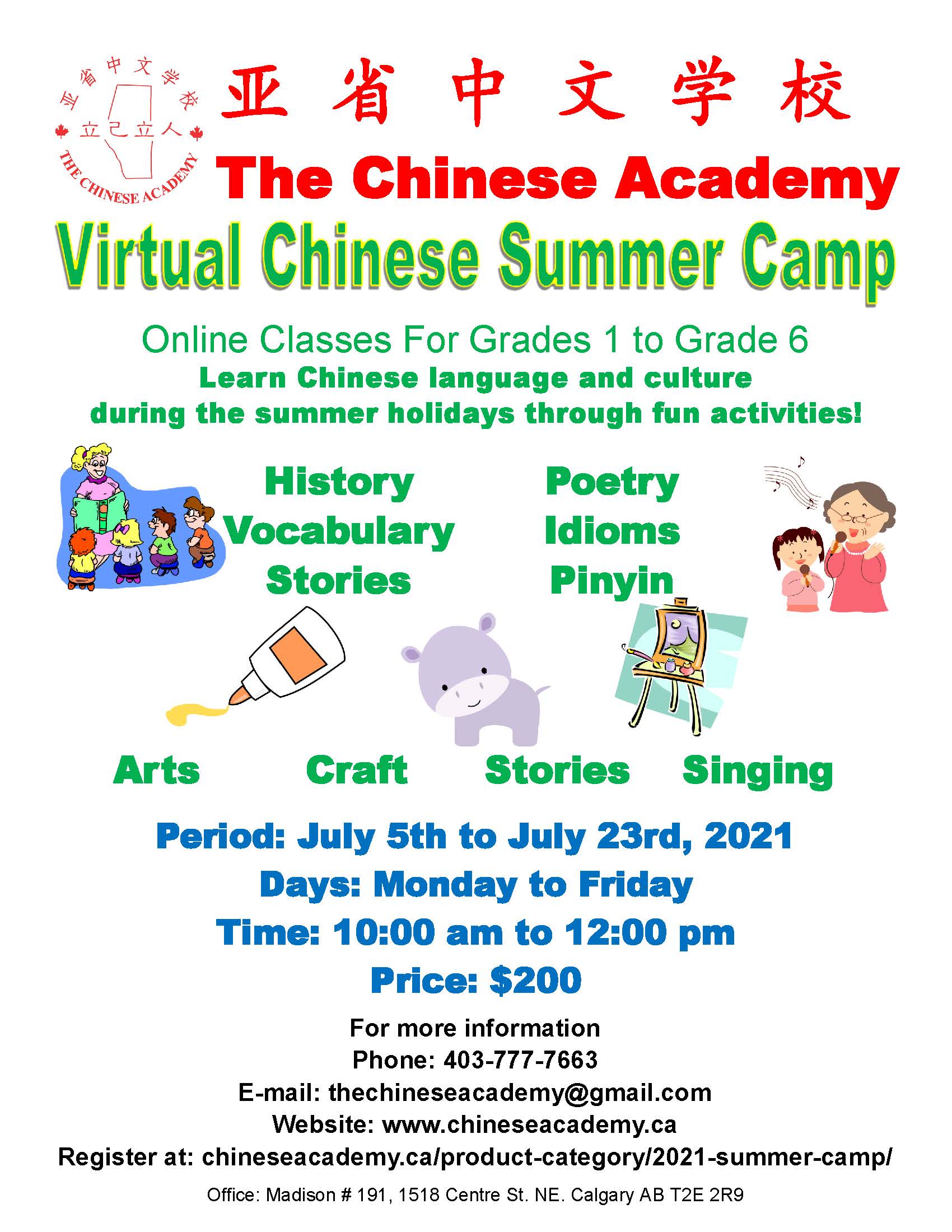 为了让孩子过一个既有趣又有意义的暑假,亚省中文学校将在7月份开办为期三周的网络夏令营。趣味夏令营课程可以让学生在暑假继续体验中国文化和巩固中文语言知识,以便孩子可以准备在下学年2021年9月的中文课程。
夏令营课程将以趣味实用专题形式开展,如拼音、识字,成语、三国演义、历史名人故事,美文、诗词赏析等,再以讲故事、唱歌、手工艺品制作、绘画等为辅助教学。
语言:国语
日期:2021年7月5日至7月23日,星期一至星期五,共15天
时间:上午10:00至12:00
第一组:1-3年级
第二组:4-7年级


The Chinese Academy is offering a special three-week summer camp for those students who did not attend our virtual, live classes during the 2020-2021 school year. These sessions will give the students an opportunity to practice their Chinese language skills and catch up so they can join their friends in the same class starting September 2021.
For the Grade 1-6 students, there will be storytelling, singing, arts & crafts, plays and exercises!
For the Grade 7 and above students, there will be fun projects, group activities and videos on the Chinese history and culture!
Language: Mandarin
Dates: Mondays to Fridays, July 5 to July 23, 2021 (15 sessions in total)
Time: 10:00AM to 12:00PM
Group 1: Grades 1-3
Group 2: Grades 4-7